Elon Musk Summary: Timeline of Business and His Life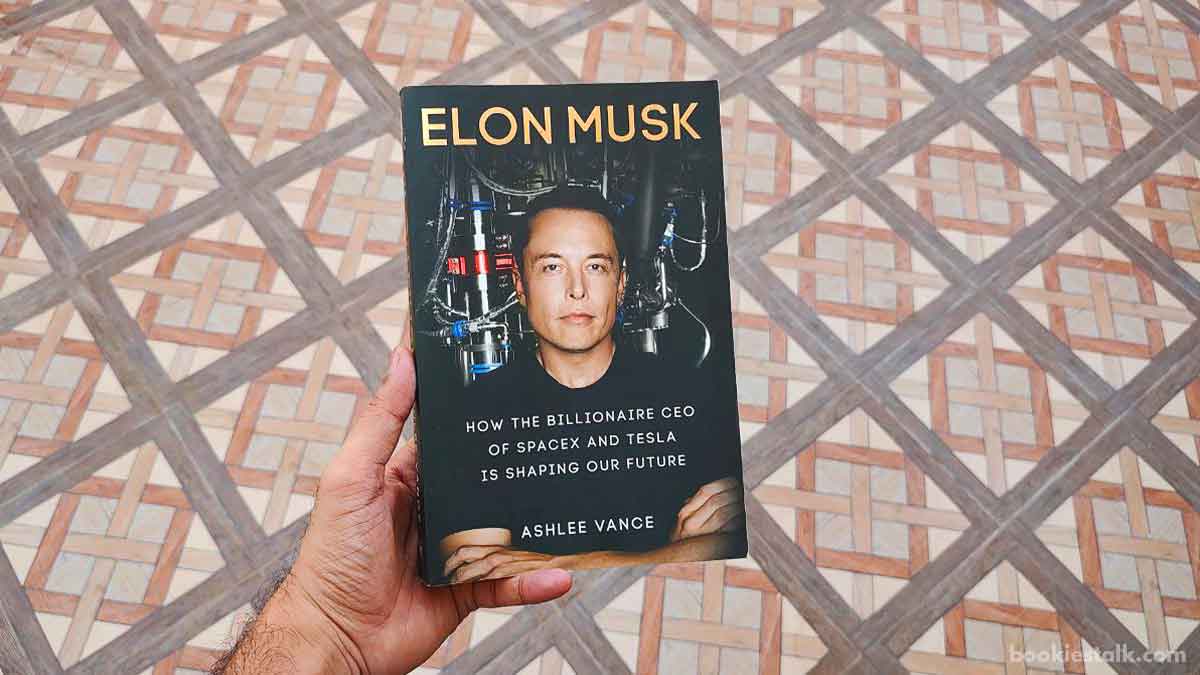 How Elon Musk become the world's richest man, how he started Tesla, how failure made his life better, how he learned about space and everything else have been packed in Elon Musk's autobiography which is written by Ashlee Vance.
Talking about myself, I have learned lots of things from Elon Musk, he has accomplished something that we have never thought of.
He has seen lots of failures whether it's on Tesla or even SpaceX, he has said many times that he can do anything except give up and this is the reason why he is where he is…
Let me first say thank you for reading this. This will be a weekly newsletter, hope you enjoy it. Now I will see you every Sunday at 9:00 AM (IST).
Elon Musk Summary
Elon Musk never had simple childhood,
His parents got separated, and he decided to live with his father. On top of that, Elon Musk was bullied in school, and that was one of the reasons why he use to stay at home and read books and watch movies, one time he read 60 books in a month which is 2 books every day for 30 days.
And here, some of you're saying, I don't like to read books.
If you're that person who loves to learn from someone else's life then you love this book, Ashlee Vance author of this book has spent 30 hours with Elon Musk and he has shared Elon Musk's Life in a compact format.
Under One Roof
Let's say, you have five to ten ideas and you want to start a new business. So how you're gonna choose one idea, it's a simple thing, ask these questions to yourself,
Will I be able to work on this idea, if I don't earn money for the next two to three years?
Will I ever get bored working on this idea?
Why do I want to work on this idea, any reason?
Is there any way, I can work on two ideas at the same time and connect both of them to each other?
Ask yourself these questions, and now, I will tell you how Elon Musk is managing his business.
Elon Musk has connected all of his businesses,
Tesla produces batteries, which SolarCity can sell, and SolarCity makes solar panels for Tesla charging stations.
As you can see, all of his business is interconnected, he doesn't have to work hard for each business or he doesn't have to take extra time to do extra work…
I have also done the same with all of my websites,
My primary website is MobileDrop which is about technology whereas my second website is about Wearables which means, I can write an article about 'best smartwatches' and I can link the same on MobileDrop.
So think for a second and see, how you can connect the dots.
Right Questions
The Hitchhiker's Guide to the Galaxy book has made a huge impact on Elon Musk's life and he has learned a lot.
The book focuses on asking the right questions, it's easy to answer the question but sometimes it's very hard to ask the right question at right time.
By the way, I haven't read any of Hitchhiker's Guide to the Galaxy books, I have recently ordered 4 books, and once get and read them, I will share my thought only on BookiesTalk.
Let's take another example,
So you want to earn money from the internet, the first question will be, "how can I earn money online"
But you can also ask, "'which are the best ways to earn money online, how much money I can make, how much time it will take to earn money online, do I need to earn from the internet"
So yes, you can make money online but you will have to ask the right question and you will get the right answer.
Never Give Up
Failure is not end of the world, it will come and go but in the end, it depends on how you handle failure.
We all know,
The First and Second rocket launches of SpaceX failed and still, Elon Musk tried for the third time too,
And if he had failed for the third time then it was over for him, he could have lost everything but still, he believed in himself, and now we all know, what he is doing.
No matter what you're doing, if something is not working well then ask yourself, what I'm doing wrong and what can I do to make that thing work?
So go fix your problems.
Timeline of Elon Musk's Businesses
He founded the Global Link Information Network in 1995, which was renamed Zip2.
In February of 1999, Compaq Computer offered to pay $307 million for Zip2 in cash and he sold it.
From the $307 million, Elon Musk bought a McLaren sports car, a condo, and a prop plane. The rest of the money went into a new internet company called X.com (now called Paypal)
After some time, Peter Thiel and Max Levchin come up with Paypal which was a direct competitor of X.com. This is the reason why after about two months X.com and Paypal got merged. Even after that, things didn't work well. When Elon Musk was on a honeymoon, he was removed from CEO, and companies were re-named from X.com to Paypal.
In 2002, Paypal was sold to eBay for $1.5 billion. Musk's share was $250 million. With that money, he started SpaceX in 2002. It took him 4 years to achieve the first successful launch of SpaceX which was wild but we all know where he is now, things did work out well for him.
Elon Musk has recently said that he and J.B. Straubel was the founder of Tesla, and Martin Eberhard and Marc Tarpenning come afterward. FYI, Elon Musk invested $6.5 million in Tesla in the early days.
Elon Musk is now working in 3 businesses: SpaceX, Tesla, and SolarCity.
In 2022, Elon Musk unveiled the world's largest-producing factory of Lithium-ion batteries which is Gigafactory.
In recent events, Elon Musk has bought a 9.2% share in Twitter and he has an offer of 42 billion to acquire 100%. Guess what, he bought Twitter in 2022 for a whopping 42 billion and now, Twitter is a private limited company.
Elon Musk Book Review
It's one of those books which you should read at least once whether you like Elon Musk or not because you will learn lots of new things from him whether it's about life, business, or memes (pun intended).
So go grab a copy for yourself and start reading. Also, once you finish the book, do let me know in the comments, how much you like Elon Musk after reading his book.
Quotes
"Money is not his motivation, and, quite frankly, I think it just happens for him," Justine said. "It's just there. He knows he can generate it."
"There needs to be a reason for a grade. I'd rather play video games, write software, and read books than try and get an A if there's no point in getting an A."
Love What You Read, You Might Like These too…