Doglapan by Ashneer Grover Summary – Story of Hunger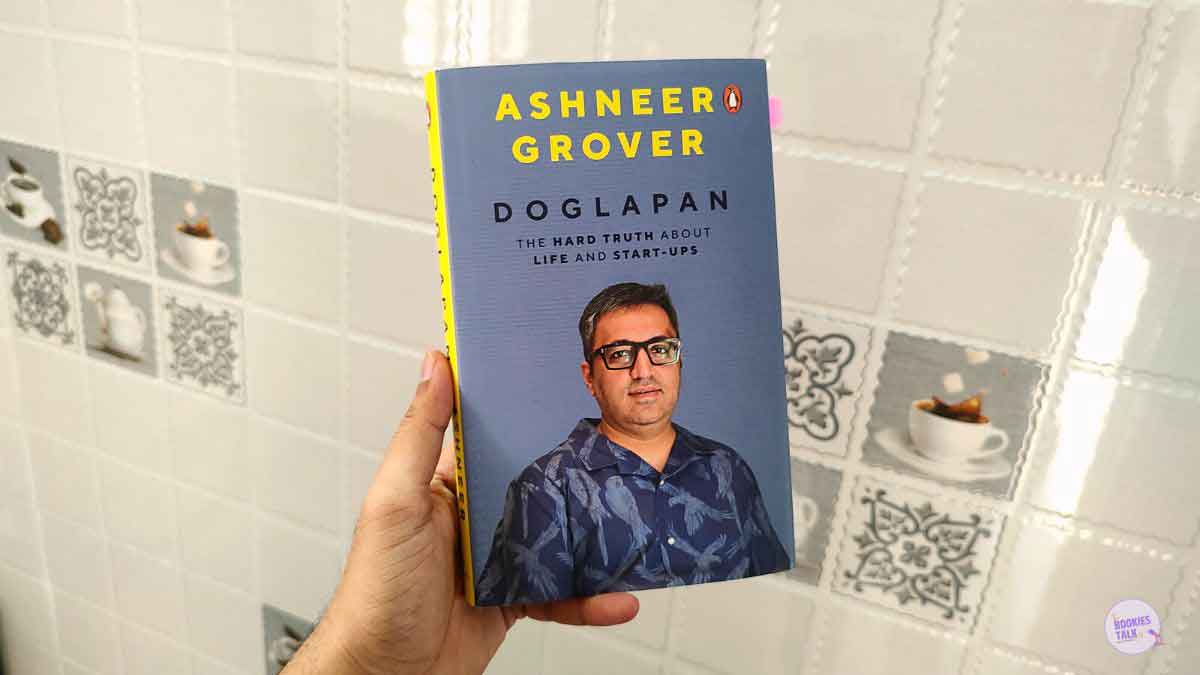 Before Shark Tank India, Ashneer Grover wasn't a publicly known person but after season 1, he became one of the favorite sharks but his popularity came with ups and down as he resigned from the Bharat Pe, and later on, the leaked audio with Kotak Bank's employee. Doglapan is his biography where he has shared everything from his childhood to how he was kicked out of his own company.
Doglapan is not a self-help book, as per Ashneer Grover the self-help book itself is a business that he doesn't want to be part of.
So let's see some of the business and life lessons from the Doglapan by Ashneer Grover.
Let me first say thank you for reading this. This will be a weekly newsletter, hope you enjoy it. Now I will see you every Sunday at 9:00 AM (IST).
Inside Fire
If you want to start a business then you need to have hunger, without that hunger you won't go too far.  
Ashneer Grover was born into a middle-class family, during their vacation he went to Canada to his uncle's house where he show something different from India, he show that the world is bigger than he had thought.
After Canada, his family also went to the UK and the USA for vacation. From there he realized that I want to do something big in life.
For Ashneer, the hunger came from that Canada vacation.
For you, it might be different, it might be something else. So when you want to start a business or anything else, first, see whether you're hungry for it or not.
A job Can't Make You Rich
Ashneer Grover spent 9 years of his life doing a job and now, he said, if you want to do something big in life then you won't be able to achieve it from the Job. You will have to start a business or if you want to maintain your life then you will be happy with your job.
If you're a businessman then you can scale the business and make as much money as you want whereas, with a job, you won't be able to do everything.
This doesn't mean, you have to quit your job and start a business. Do a Job or business that makes you happy.
If you're not happy with your job then save some money and start a business or if you have enough money then start working on the idea you have.
Long story short, as per Ashneer Grover, Naukri (job) won't make you rich.
Spend Time with Rich People
Indian people usually say to their children, don't spend time with that kid because he is rich, the reason is simple, a rich kid will spoil our kid.
Now, what Ashneer Grover said is, don't stop your kid from spending time with people who are more successful than you, your kid will learn a lot from those people, and by seeing their lifestyle, your kid might have the hunger to do something big in life.
Don't be one Man Army
Most education systems teach us to be self-reliant but that doesn't fit well when you start a business. You won't be able to do everything on your own, you will need someone.
If you're a business owner who wants to build an Application and you know how to Code then still, it's better to hire someone else. This way, you will save time, and saved time can be used for more important tasks than just sitting on a chair to build an app.
The key-word is, you don't have to do everything and anything, hire someone and focus on important tasks.
You and Customer
Always remember that before the co-founder, your employees, your investor, the regulators, your competition, and even VCs, the Customer should be your highest priority, if they're happy then everyone will be happy otherwise, you will have a hard time surviving in the business world.
Each of them will, of course, take a piece of your earnings, even before anything comes to you. Before jumping into business, therefore, you have to answer many questions for yourself: 
Are you okay carrying them along? 
Are you ready for all of them to take a piece? 
Are you excited enough by what is left after they have taken their piece and by the overall uncertainty? 
While everybody else plays a role in the journey, the real story no doubt lies between you and your customer alone.
Put Family First
You may have heard that in the USA when a girl/boy turns 18, their parents will kick them out of the house and tell them to do something on their own.
Now, what Ashneer Grover said is, 
Always carry a family with you when you start a business because if something goes wrong then your family will bail you out, not your friends or co-founder, only your family will stand by you.
The same happened with Ashneer when he was managing director of BharatPe.
Word From the Ashneer Grover
All that said, I would definitely encourage you to go ahead and build your own venture by all means, if you feel strongly enough about it. 
There isn't any reason why you should let the thought that you could make mistakes hold you back. My only advice would be, make sure these mistakes are new and not the ones that I fell prey to and paid a price for. 
As for my story, love me or hate me, as long as you are not indifferent to the story and the many lessons it has to offer, I would consider myself successful in what I had set out to do by sharing my journey with you.
Be the First to Liquidate
Put yourself first, always! As a founder, don't feel shy about liquidating your stock at every secondary sale opportunity.
I mean, just take Vijay Shekhar Sharma founder of PayTM as an example, he sold his share during the PayTM IPO. The IPO price was Rs 2150, he sold some of his holdings and later bought the PayTM share at around Rs 550 (approx).
Also, make sure that all secondary sales can only happen through you, and never make the mistake of letting them sell in the open market.
Much as you work hard for your business, do not forget to ask investors for more shares whenever you deliver a milestone beyond their expectations to cover for your dilution! And last but not least, always plan for tax payout.
Doglapan Review
Doglapan is a business/biography book, it's beautifully written, so if you have watched Shark Tank India then you will enjoy this book. Also, if you didn't know Ashneer then still, give it a try, the book will teach you a lot about the business world and what goes into starting a new start-up.
Also, if you have watched the Super Pumped TV show (story of Uber Co-Founder/Travis Kalanick) then you will find lots of similarities as both Travis Kalanick and Ashneer Grover were kicked out of their own company.
Go watch Super Pumped, it's a wonderful show which is all about how Uber was founded.
I would love to see a TV show or movie on Doglapan by Ashneer Grover. It would be a super hit drama series made in India, if not better than Super Pumped, it will surely make a lot of buzz.
So go read it, it will teach you a lot about the start-up world.
Love What You Read, You Might Like These too…