As A Man Thinketh Summary: Learn To Think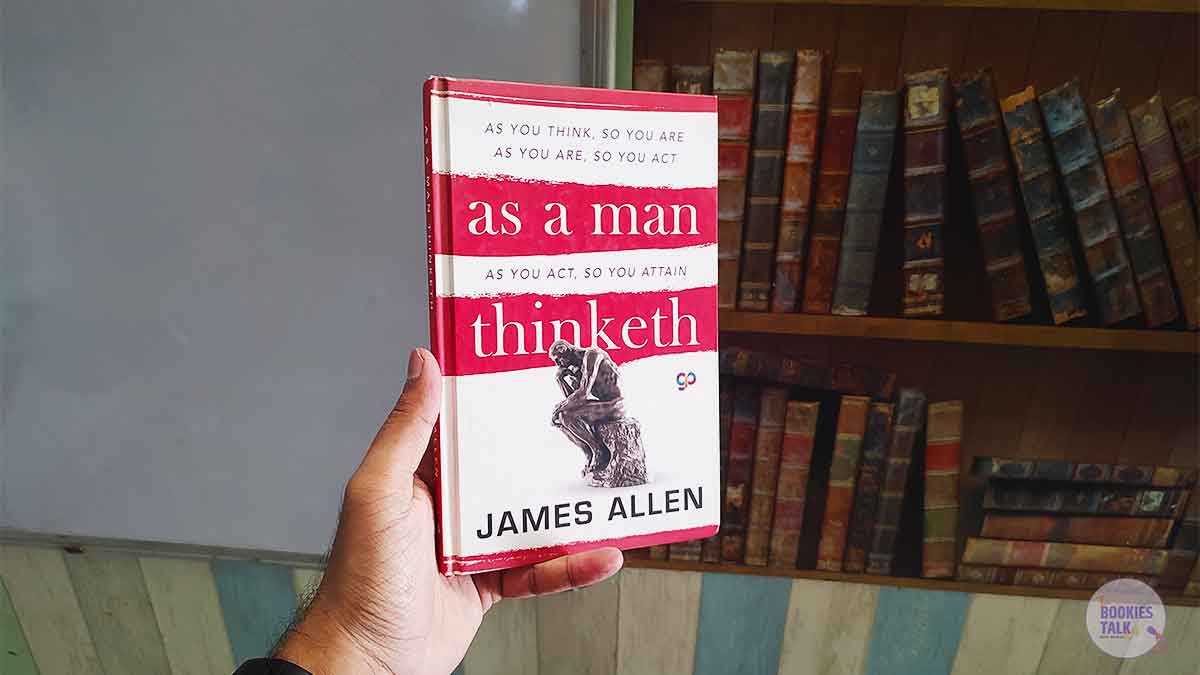 Whatever you think and do today will be your reality in the future whether it's about business, family, friends, or even money, so think twice before you do anything or watch. As A Man Thinketh tells you the same things but the hard way.
Let me first say thank you for reading this. This will be a weekly newsletter, hope you enjoy it. Now I will see you every Sunday at 9:00 AM (IST).
As A Man Thinketh Summary
I read this back in 2018 and I didn't understand what James Allen was trying to say but hey, in 2018 I was only 19 years old, so you can understand my thought process.
Again back in 2021, I pick up the book and started reading, after that I realized what James Allen was trying to say and that's what I'm about to share with you here.
You can change your thoughts, you just have to know your mind better.
Whether you think positively or negatively, your mind will create something.
Life can be hard but you have to understand the situation and take the action accordingly.
Your body is just a house and your mind is the owner of that house, so try to be that owner and don't be trapped in a rental home.
Thoughts can either make you young or old.
Whatever you think today will be your reality in the future.
Questions are a key part of humans, so don't forget to questions.
Try not to repeat the same mistake again and again even if you make the same mistake again then ask yourself, what did I do wrong and where can I improve?
Young or Old
Have you ever heard about stress, anxiety, and overthinking, if yes then let me tell you some interesting things,
These things can make you look old from the outside and inside. So try to stay away from stress, anxiety, and overthinking. I know, it's not easy but it's also not hard too, let me show you how,
Every problem has a solution, you just need the courage to go outside and find a solution or if you can't the solution then you can always ask for help.
Have you ever wondered, why sometimes a 50-year-old man/woman looks like 20 years old and 20-year-old looks like 50 years old?
I think you already know the answer, so be that 50-year-old, who looks 20 years old.
Live in Today
Let's say, every single day, you say "I don't like to read books, I don't like to do exercise, I don't like to eat healthy food, and I don't like myself?"
In the same way, if you say, "I will read books every day, I will exercise every day, I love my life, and I'm healthy. This way, your mind will act on it and you will have a healthy body and you will be a stress-free person.
You won't see the process but your mind will start the process in the background, and in the end, you will get everything from an unhealthy body to stress.
So from today, try to understand your mind because your mind has unlimited power, it can make everything possible, the only thing you have to do is, believe in yourself.
Questions Are Key
Elon Musk recently said that
"The Hitchhiker's Guide to the Galaxy has made a huge impact on my life, the book taught me, how to ask the right questions. Further, he added, "it's easy to answer the question but sometimes it's very hard to ask the right question at right time."
Let's take another example,
So you want to earn money from the internet, the first question will be, "how can I earn money online"
But you can also ask, "'which are the best ways to earn money online, how much money I can make, how much time it will take to earn money online, do I need to earn from the internet"
So yes, you can make money online but you will have to ask the right question and you will get the right answer.
From today, ask the right questions when you meet ideal…
As A Man Thinketh Review
Yes, the As A Man Thinketh is worth reading and it will teach you a lot about life. The book is all about how to think, what to think and how to understand the human brain better.
Quotes
"As he thinks, so he is; as he continues to think, so he remains."
"Self-control is strength. The right thought is mastery. Calmness is power. "
"A person is limited only by the thoughts that he chooses."
Love What You Read, You Might Like These too…