The Richest Man In Babylon – Golden Rules Money Management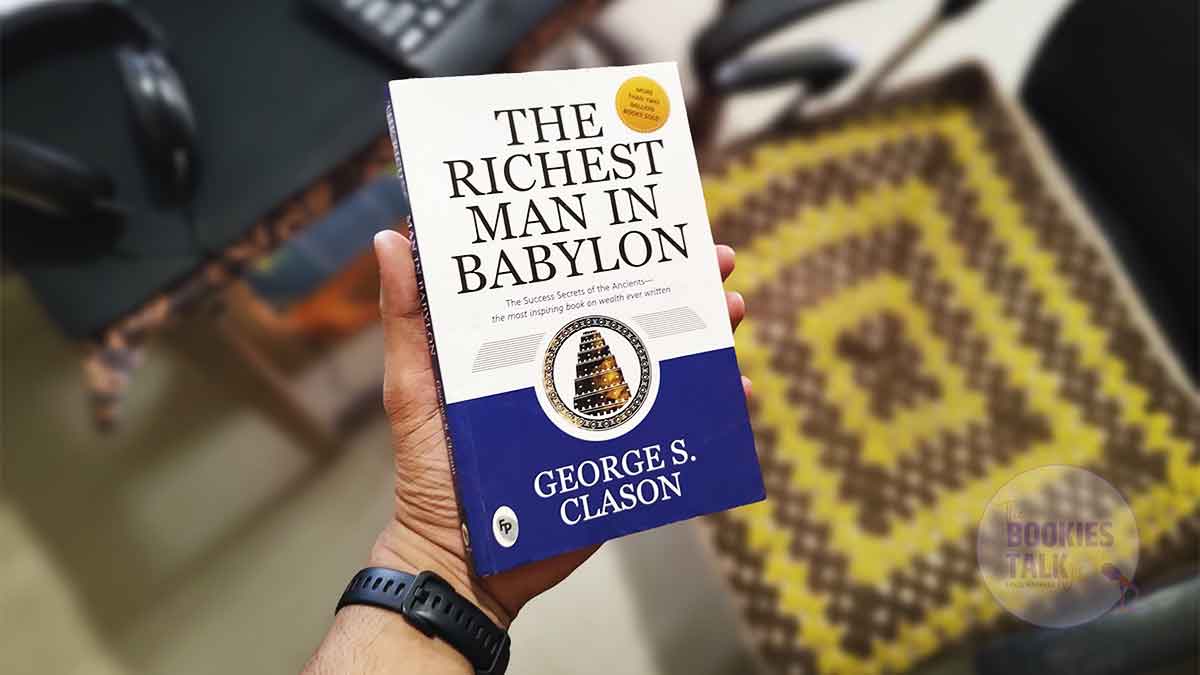 It's one on one guide on money management, the author tells you how to save money, where to invest, why to invest, what happens when you don't invest, and more impotently, the value of money.
The Richest Man In Babylon is a very small book and it tells you that everyone should invest as little as they can for a better future, whether it is Rs 500 or Rs 5000.
Let me first say thank you for reading this. This will be a weekly newsletter, hope you enjoy it. Now I will see you every Sunday at 9:00 AM (IST).
The Richest Man In Babylon Summary
The book was written in 1926 and it's still, relevant in current years, it's one of those books which gives you a clear idea of why investment is a must and why everyone should invest.
By the way, the book won't teach you, which is the best place to invest but it will give you some reasons why you should invest your money and the reasons behind it.
Talking about myself, I started investing from the day, I started earning.
So here, I will tell you the same thing, if you're earning then make sure you invest where you feel comfortable and safe. Don't invest in certain types of business because your friends are telling or you heard somewhere else.
The key takeaways from the book.
Don't spend more than you earn.
Invest at least 10% of your income.
Try not to take debt.
Learn as much as you can to earn money.
Give your 100% in whatever you do.
Money is a helpful tool but it's not everything.
Don't compare your status with anyone.
Take risks that you afford to lose.
How Much To Invest
First, you have to decide, how much money to invest.
Let's say, you're earning Rs 25000 a month,
First, cut down your needs and wants, and now, whatever money is left, invest that money into the stock market, mutual fund, or anywhere else where you feel safe.
The ideal number would be 10% which is Rs 2500 if you're earning Rs 25,000 a month.
Now, your needs are necessary to live a comfortable life but when it comes to your wants, you have to monitor them.
Wants can be, buying a new iPhone, a new house, new TV, a new laptop and this list can go on and on. So buy the things that you require, don't buy a new phone because you wanted it.
Talking about myself, I invest 40% of my income in the Indian stock market, crypto, and the US stock market.
What about you, have you started your investment journey yet?
Stay Away From Debt
For example, if you're earning Rs 25000 a month then you should not buy iPhone worth 1 lakh.
You can buy the iPhone by taking a loan or via Credit card but you shouldn't because that one-time buy will get into your head and from the next time, you will buy unnecessary stuff, even if you don't need it.
Let me give you my example, I recently bought AC.
I got the AC during the sale, so it was interest-free and I also had Rs 45000 in my bank account.
So I had two choices, whether I can pay full price or take EMI
Here, I choose the EMI but why?
The reason was simple, I don't have to pay the entire 45k while I can use that 45k for other things, I can invest, spend somewhere or do anything else.
At the same time, I had the 45k in my bank account, so it wasn't like, I bought the AC and I don't have the 45k, I choose EMI because it has a better option.
In the same way, if you're buying a new iPhone worth 60k and you don't have the 60k in your bank account then don't buy it, buy the iPhone on EMI, if you have 60k in your bank account.
Make this rule and apply it to every single thing you buy. This rule will never let you take Debt.
Luck Factor
As per George S. Clason, luck means opportunities.
If you're preparing for a government exam and if don't study well then for sure you will fail.
On the other hand, if you have studied well then you will get good numbers. Luck is not real, the only real thing is, YOU, so get the most out of it.
Summary
Whether you're earning or not, you should read the Richest Man In Babylon, this will give you a clear idea of the finance world. It's a small book yet it will make a huge impact on your life.
Favorite quote from the book: "Advice is one thing that is freely given away, but watch that you only take what is worth having."
Love What You Read, You Might Like These too…