The Seven Moons of Maali Almeida Summary: 2022 Booker Prize Winner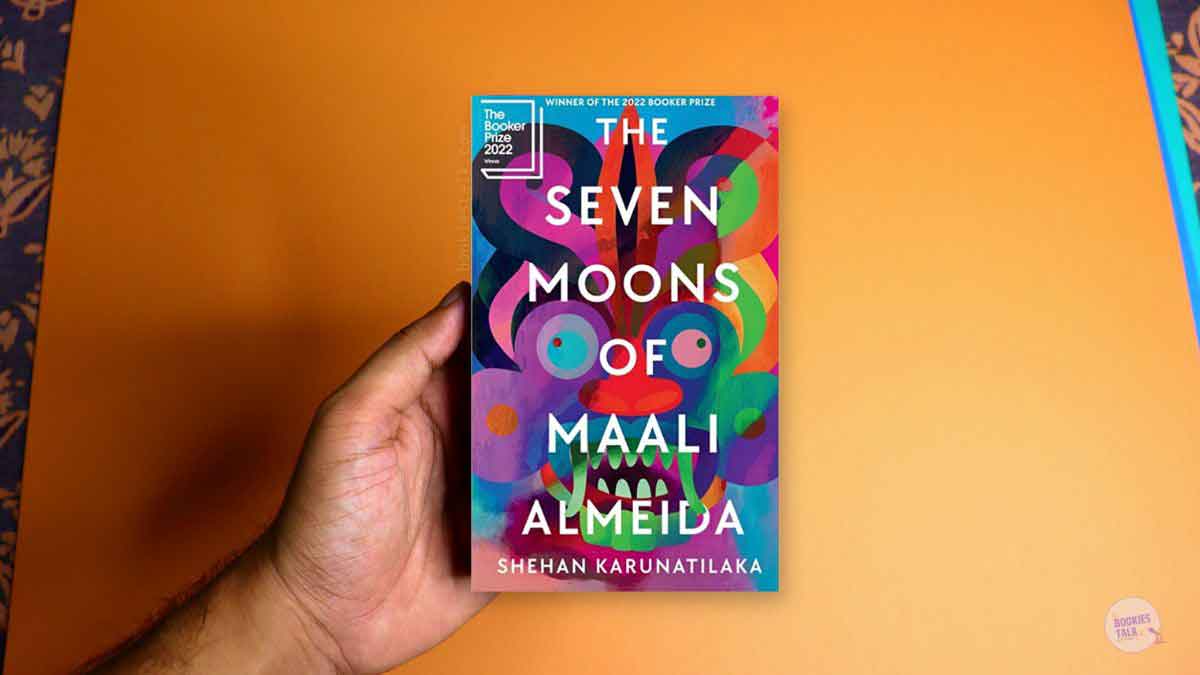 Yes, the Seven Moons of Maali Almeida by Shehan Karunatilaka won the 2022 Booker Prize and after reading the book, I know why this is the 2022 Booker Prize Winner. It's a wonderfully written story, even though it's a long book, it doesn't feel long and all the characters are well-developed too.
I won't be surprised if someone makes a movie or TV show on this book.
So if you're a fan of literature or wanted to read a fresh novel then go read the Seven Moons of Maali Almeida, it's a wonderful and well-written story of the politics of Sri Lanka. (It doesn't feel like a political book because the author has mixed up the story with the afterlife.)
Let me first say thank you for reading this. This will be a weekly newsletter, hope you enjoy it. Now I will see you every Sunday at 9:00 AM (IST).
The Seven Moons of Maali Almeida Summary
A novel that goes around in the politics of Sri Lanka, its the story of Maali who dies at the beginning of the book, he later finds out that, he is in the middle of an afterlife and he has become a ghost, it is the story of seven days while he stays in the afterlife (a place which is between the heaven/hall and earth).
Maali had hidden an important document about Sri Lanka's politicians which he was about to make public but before he does that, he dies. Now, he has seven days to contact the men and women she loves.
He also sees that the afterlife is also not perfect as some people are not willing to move forward from their past. While someone doesn't even want to go ahead and just wanted to live in the afterlife.
Now, I won't say a single word about the story because if I say anything else, I will spoil the story. Also, the story is not short, it's a 400-page novel, so yes, it's a long book, the story is also long but it doesn't feel boring or stretched out too much.
Shehan Karunatilaka author of The Seven Moons of Maali Almeida has done a fabulous job, you will love every single minute you spend with him.
About Maali Almeida
The story revolves around Maali Almeida, he is a kind of selfies guy who doesn't care about other people. When he dies then he realizes how much his friends loved him, that realization of love will make you understand that, don't be selfies, be kind and help others whenever you can.
He also wanted to know who and how he died and there he follows the officers who further investigate, the mystery of his death.
When he lands in the afterlife, he had seven days and from there he was able to see the earth but he didn't able to change anything except (that you have to find out in the book.)
Meaning of Life
The author also talks about Reincarnation,
Reincarnation simply means, when a person dies, he/she is born again as an animal or human, or any other creature.
So for whatever time you're here on earth, don't harm others, help whenever you can, and live a happy and peaceful life. If you do all of this, when you die, you might be born again as a human.
Reincarnation is not scientifically proven, it's just a belief.
The lesson is, life is simple, so don't make it complicated by hating someone. Love yourself, love others and most importantly, be happy with whatever you have.
By the way, the author doesn't give a perfect answer to what is meaning of life but when you finish the book, you will have some idea about it.
The Seven Moons of Maali Almeida Review
It's not a perfect book, it does have its flaws but still, it's a good read. So if you had doubts about whether I should read it or not, so the answer is, go read it, you won't be disappointed at all.
Do note, if you're a beginner who just started reading a book then I will recommend you to skip this book and try to read books like The Alchemist or Man's Search For Meaning or anything else because some of the words used by an author might seem new or you might have a hard time, keeping up with the story as this is a big novel.
Now, if you have already read the book then do let me know, what you like most about the book in the comment box. I will start first,
Personally, I love the part where the author goes a bit deeper into the afterlife.
Love What You Read, You Might Like These too…