Make Your Bed Summary – Powerful Rules For Life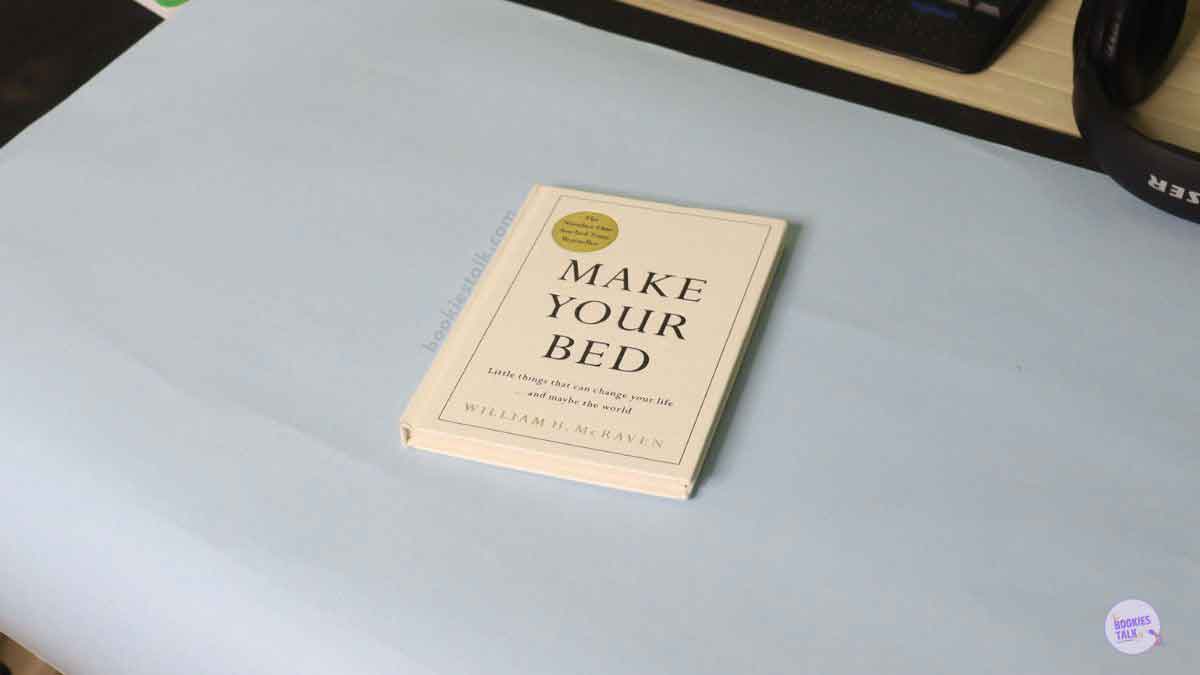 William H. McRaven author of Make Your Bed talks about how everyone can pursue their unique goals, the world is more significant than you think and still, you can do anything that you want, you have to keep faith in yourself and move on with your life no matter what happens.
One of the key lessons I learned from William H. McRaven is to make the bed every day, no matter what happens, this will help you toward the long day.
The Productive Mindset
Hey, it's me Rahul Makwana and my first book is out for pre-order. This is the only book you need to read on time, productivity, and work management.
Want this book for free, click here.
Make Your Bed Summary
I come to know William H. McRaven after watching his speech on YouTube, the first book of his I read was Make Your Bed and I didn't find anything new because he added everything which he talked about in that YouTube video.
In short, if you have watched his speech on YouTube then you can skip the Make Your Bed book but if you want to know more about the navy shield training then you should read the book. The author has shared more than just a YouTube Video.
So here, I'm about to share with you some of the lessons which I have learned from his video as well as from the book I read.
Start each day with a task completed.
Find someone to help you through life.
Respect everyone.
Know that life is not fair and that you will fail often.
Take some risks.
Step up when times are toughest.
Face down the bullies.
Lift up the downtrodden.
Give people hope.
Never ever give up.
Make Your Bed Everyday
In battle soldiers die, families grieve, and your days are long and filled with anxious moments.
Your search for something that can give you solace, that can motivate you to begin your day, that can be a sense of pride in an oftentimes ugly world.
But it is not just combating. It is daily life that needs this same sense of structure.
Related: Must Read Book in Life
Nothing can replace the strength and comfort of one's faith, but sometimes the simple act of making your bed can give you the lift you need to start your day and provide you the satisfaction to end it right.
If you want to change your life and maybe the world—start off by making your bed!
Find Someone To Help You Paddle
You can't do everything on your own, you will need someone in your life, it could be your wife or even friends.
It takes a team of good people to get you to your destination in life. You cannot paddle the boat alone. Find someone to share your life with. Make as many friends as possible, and never forget that your success depends on others.
Keep Moving Forward
It is easy to blame your lot in life on some outside force, to stop trying because you believe fate is against you. It is easy to think that where you were raised, how your parents treated you, or what school you went to is all that determines your future.
Sometimes no matter how hard you try, no matter how good you are, you still end up as a failure. Don't complain. Don't blame it on your misfortune. Stand tall, look to the future, and drive on!
Conclusion
If you make your bed every morning, you will have accomplished the first task of the day. It will give you a small sense of pride and it will encourage you to do another task and another and another.
By the end of the day, that one task completed will have turned into many tasks completed. Making your bed will also reinforce the fact that little things in life matter.
If you can't do the little things right, you will never do the big things right.
And, if by chance you have a miserable day, you will come home to a bed that is made—that you made—and a made bed gives you encouragement that tomorrow will be better.
Love What You Read, You Might Like These too…