How to Break Up with Your Phone Summary – 5 Big Ideas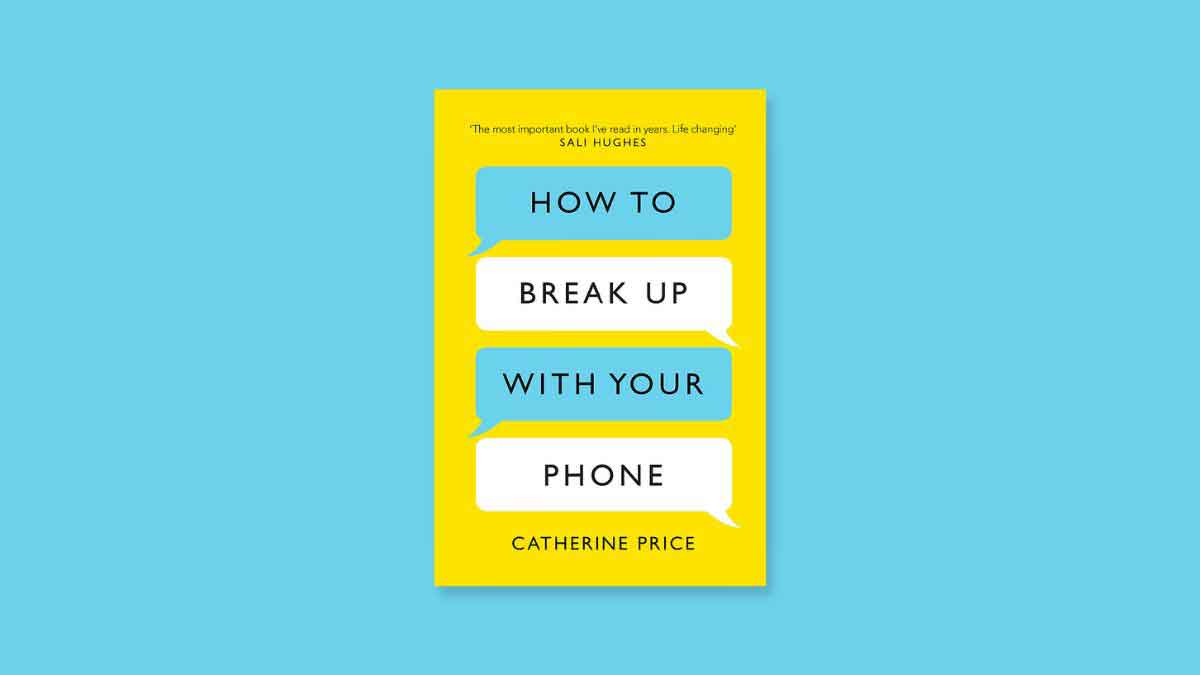 How to Break Up with Your Phone gives you a clear idea of why you use your smartphone every day, what you can do to cut phone hours with science-backed research, and more on that, the author gives 30 days challenge which can change the way you see and use your smartphone in day to day life.
Powerful Quotes from How to Break Up with Your Phone
"The difference between technology and slavery is that slaves are fully aware that they are not free.
"I reached for my phone to soothe myself, but I often crossed the line from feeling soothed to going numb."
"The closer we pay attention to the options we're given," he writes, "the more we'll notice when they don't actually align with our true needs."
Let me first say thank you for reading this. This will be a weekly newsletter, hope you enjoy it. Now I will see you every Sunday at 9:00 AM (IST).
5 Big Ideas from How to Break Up with Your Phone
Whenever you pick up your smartphone, be aware of it and ask yourself, what I'm going to do?
Smartphones are great tools that can make our life easy, so use the phone as a tool, not as an option to spend time with.
Never use the phone because you don't have anything to do because you can always spend time with family or read books.
Dopamine kicks in when you think about the phone, so keep your dopamine in check and are aware of it.
When using the free app, always remember, you're the product and the app owner will try their best to earn money from you.
How to Break Up with Your Phone Summary
Pick-Up a Phone
Did you know, on average American Citizen spends 4 to 5 hours on smartphone while Indian Citizen spends at least 5 hours? This is roughly 120 hours every month which is 5 days a month.
Let's go a bit further,
Imagine that you will die at the age of 80 and start using a phone at the age of 20. Now its time to do math
Your phone Usage = 5 days a month which is 60 days a year which is a further 3600 days till the age of 80 and if calculate in terms of the year then it will be 10 years.
This simply means you will see your smartphone screen for 10 years till you die.
Now, I did that calculation because I wanted to show you, how much you're wasting on a smartphone screen.
So this article should be your wake-up call and take your life a bit seriously and do something about your phone usage.
Now, if your phone usage is more than 4 hours then make sure you change your habits and if it's less than 4 hours then still, do something about it because a smartphone is just a tool and it should be used for work, can't be used for entertainment all the time.
Smartphone Test
Catherine Price author of How to Break Up with Your Phone has asked you some questions and if you answer all the questions with YES then you're a phone addict, that's what the author is saying, not me.
Do you use your smartphone without any motivation?
You choose to use your phone, instant of talking to your friend, wife, or parents.
Do you keep your phone beside your bed
Do you see your phone within an hour after waking up?
Do you use your phone while eating or doing any sort of work?
I know, most smartphone users will give YES to all the questions and I was there too but I have moved away from that list about two years ago.
My answer would be NO to all the questions, what about you, do drop them in the comment box.
I don't use my phone because I have time to kill.
I choose real talk rather than scrolling, if no one is there to talk to then I always read a book or do some sort of activity.
I don't keep my phone besides my bad.
I don't use my phone before 9:00 AM (I wake up at 5:00 AM every day)
I don't use my phone while I'm eating at all (I use to do that but not anymore)
Dopamine Talk
Dopamine gives you the motivation to do the things that can make you happy, it could make you use a smartphone, make you drink coffee, make you j*rk off, or do any sort of work.
For example, if you don't want to use your smartphone but deep down, you also wanted to use it but you're forcing yourself that I won't use the phone, now this is where Dopamine will replay all the memory you had with your smartphone.
It will show you how you will feel when you gonna use your phone, open the Instagram app, and watch all the reels.
Now, you can use Dopamine to do all sorts of work but the only thing you will have to do is, convince yourself that you love doing the things you want to do whether it's exercise, reading books, or anything else.
In short, Dopamine is powerful, so don't introduce yourself to anything new that is addictive and bad for your health (ex; It could be drugs or alcohol).
How to Break Up with Your Phone Review
As someone said "Life is too short to waste it on an average book" and this is that average book. Now, this doesn't mean, How to Break Up with Your Phone is a bad book or it's not worth reading, the only problem is, the book has very simple knowledge which is available for free on the internet, so it doesn't make a sense to pay money for the book.
A live example is The Social Dilemma documentary by Netflix which is more researched and structured compared to the How to Break Up with Your Phone book.
Pro Tip, The Social Dilemma documentary is available for free on YouTube, if you find it properly (wink, wink).
BUY How to Break Up with Your Phone
Love What You Read, You Might Like These too…